Through the Lens of Systems - Web Series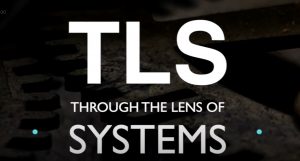 This web series is intended to educate those working in emergency healthcare on the concepts, challenges, and improvement ideas related to systems of care for time sensitive conditions, like STEMI, stroke, cardiac arrest, trauma and sepsis. The episodes are usually around 10 minutes in length and each covers one very specific topic.
Sample Content - What is a System?
What is a System?
Best Parts Do Not Make A Best System
Quality, Cost and Value
Quality Tools – Run Charts